Tim Gregis, Principal
Gregis Insurance Agency – Bridgeport, WV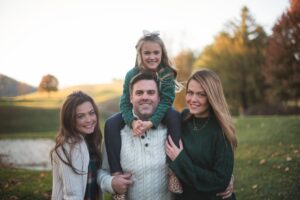 Tim Gregis
Principal, Gregis Insurance Agency
As Principal of Gregis Insurance Agency, Tim Gregis understands the importance of listening to our clients and putting their needs first. Tim secured his Bachelor of Science in International Business from West Virginia University in 2004 and has been specializing in serving the insurance needs of our small to medium business clients ever since. He consults with each business owner to ensure the right coverage, terms, and amounts are in place at an affordable rate to safeguard the business and operations. In additional to commercial lines, Tim also provides our clients with the best value on quality life insurance and ancillary coverage.
Finding the Solutions That Best Protect Your Business
Tim goes above and beyond to truly understand the needs of each customer who comes to our agency. He is an intensely detail-oriented insurance expert who applies his impressive work ethic, knowledge, and experience toward getting to know the actual scope of each client's personal or business needs, as well as overall risk, exposure, and requirements, to ensure coverage is in the right places. 

Tim enjoys talking with clients and getting to know what they do in their business, work, and personal lives to ensure that coverage is rock-solid and reliable. Often, clients are surprised (and relieved) to discover that a loophole was left open that Tim was able to identify and promptly eliminate. From identifying risks to tracking down the best coverage for less, these are the challenges that Tim finds most rewarding. Tim is particularly aware of the time sensitive nature of many issues our commercial clients face and is committed to taking proactive steps to help each client thrive.
Work Hard. Play Hard.
Tim works hard – and plays hard. As the former Men's Single Speed Cycling State Champion, bicycling has long been a passion for him. He is an outdoor activity enthusiast whose interests currently include boating at Stonewall Jackson Lake, Tygart Lake, and Cheat Lake with his wife and children. When he's not in the office helping our clients secure the best insurance coverage, Tim is busy keeping up with daughters Chloe (West Virginia State Tennis Champion) and Sasha, whose love of sports includes wakeboarding, motorcycle riding, skiing, boating, and bicycling.
Commercial Lines and Life Insurance Specialist
Small and Medium Commercial Business and Life Insurance Specialist Tim Gregis offers strategic solutions along with exceptional communication, attention to detail, and personal service, along with the knowledge of more than 16 years of experience in the insurance field. To put his initiative to work for you and safeguard your personal and professional interests, give Tim a call at: (304) 842-2054.
Tim's Areas of Expertise
Call Tim for personalized assistance with:
Business/Commercial Insurance
Life Insurance
Personal Lines
Tim Gregis
Gregis Insurance Agency
(304) 842-2054