Frank Gregis, Owner
Gregis Insurance Agency – Bridgeport, WV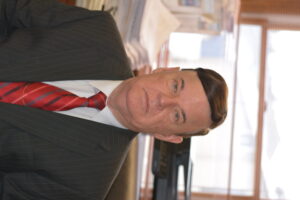 Frank Gregis
Owner, Gregis Insurance Agency
Frank Gregis was born and raised in Harrison County, West Virginia, and has more than 49 years of experience in the insurance industry. He earned his undergraduate degree at Fairmont State University and completed graduate work at West Virginia University, Salem University, and Glenville State College. From 1971 through 1992, Frank worked as both an educator and insurance specialist. He began his career in insurance offering quality life insurance and annuity products.
Gregis Insurance Agency Founder
Frank founded Gregis Insurance Agency in 1975 – currently one of West Virginia's most trusted and dedicated independent insurance agencies. By 1979, he had expanded his services to include property and casualty insurance. In 1992, Frank decided to focus solely on serving the insurance and financial service needs of his clients and entered the insurance industry full-time. He continues to stay up-to-date with all insurance-related matters by attending ongoing classes and seminars throughout the year. Frank truly enjoys serving people and helping them make the best possible decisions for the future. His satisfaction comes from ensuring that his clients' coverage needs are fully met so they can enjoy peace of mind today and security tomorrow.
Proud Father and Outdoorsman
Frank is a proud father and outdoorsman who enjoys hunting, skiing, and boating. His love of family and favorite pastimes have instilled an even greater appreciation for his work helping safeguard his clients' financial assets and lives throughout all of West Virginia.
Investment Fund and Life Insurance Specialist
Investment Fund and Life Insurance Specialist Frank Gregis is ready to help you safeguard and grow your assets with a full line of financial products and services, including personal and commercial insurance lines from prime carriers. For sound advice and superior service, call Frank at: (304) 842-2054.
Frank's Areas of Expertise
Call Frank for personalized assistance with:
Retirement Planning
Life Insurance
Safeguarding Assets
Growing/Investing Assets for the Future
Personal Lines (Property and Casualty Insurance)
Frank Gregis
Gregis Insurance Agency
(304) 842-2054